Sunflower Premium Long Sleeve Tee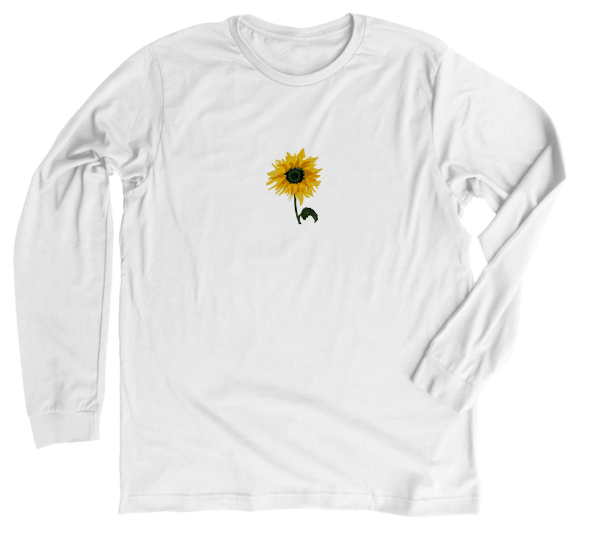 Sunflower Premium Long Sleeve Tee
Premium Long Sleeve Tee with Sunflower on front.
$4.62 of each long sleeve tee you purchase will go to your choice of knowyourix.org or Girlthrive.org.
—————————————————————————————————————————-
GIRLTHRIVE
Girlthrive Inc. is the only non profit organization specifically honoring teen girls and young women who have survived incest and all sex abuse though thriverships! Girlthrive honors girls who have survived incest by awarding them with thriverships ranging from $300-500 to pursue creative endeavors, college tuition, moving costs, academic books, workshops, nursing school, medical school, and application fees. Each year Girlthrive awards an average of 10-12 thriverships. Girlthrive Inc. is a 501 C3 non profit organization. 100% volunteer based.
KNOW YOUR IX
Know Your IX is a survivor- and youth-led project of Advocates for Youth that aims to empower students to end sexual and dating violence in their schools. Know Your IX draws upon the civil rights law Title IX as an alternative to the criminal legal system. They accomplish their mission through educating college and high school students in the US about their legal rights to safe educations free from gender-based harms; training, organizing, and supporting student survivor activists in challenging their educational institutions to address violence and discrimination; and advocating for policy change at the campus, state, and federal levels to ensure meaningful systemic action to end gender violence. Advocates for Youth is a registered 501 C3 nonprofit.